Welcome to the website of
EHR Impact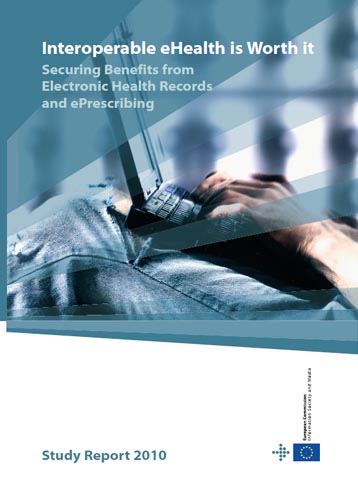 Interoperable eHealth is Worth it:
Securing Benefits from Electronic Health Records and ePrescribing
Interoperable electronic health record (EHR) and ePrescribing systems are already high on the political agenda in Europe and beyond. The goal of the EHR IMPACT study is to support ongoing initiatives and implementation work by the European Commission, Member States governments, private investors, and other actors. The study aims to improve awareness of the benefits and provide new empirical evidence on the socio-economic impact and lessons learnt from successfully implemented systems.
In pursuit of these goals, the study focuses on:
The EHR IMPACT study is commissioned by DG INFSO and Media, unit ICT for Health.